Holiday Travel Tips
Assure save and enjoyable travels this season!
There are two types of holiday travel during the season. Traveling to a party in town and traveling to relatives or friends across the state/country. Both require some thought and caution to assure safe and enjoyable travels.
Holiday Party Time
The issue that needs to be resolved is the return trip home after drinking alcohol at a party. A little preplaning is an easy task. There are options. If the party is nearby, walk to it. Then you can crawl home if necessary. Or, have a friend pick you up and drive together. When you want to go home, call an Uber driver or a taxi to come pick you up. It's a cheap alternative to the DUI attorney fee with an insurance premium bump.
Across State/Country for a Visit
There are two things to always keep in mind.
First, always leave early to avoid frustration with traffic or crowds. The trip is to be enjoyable and relaxing so you want to avoid any unnecessary stress.
Second, do not get overly tired. Fatigue lessens our alertness and causes drowsiness which reduces our defensive driving skills.  Further, tiredness can adversely impact your immune system and lead to sickness. And, we all know, there is nothing worse than being sick away from home.
Holiday Travel Trip Packing
When the family members pack for the trip, keep in mind there are limitations at your destination:
Limited space for travel bag storage

Limited surface space to put things out

Limited hangers for good clothes and coats

Limited space for shoes and boots during bad weather
To save space when packing it often works well to roll clothing rather than to fold it. This reduces the wrinkles even when packed in tight, unlike folded items.
Take along a couple of plastic garbage or shopping bags to put dirty clothes in. This will keep your other clothing smelling fresh when they are all in a travel bag together.
It is also prudent to take a night light or two for the unfamiliar sleeping quarters. And, don't forget a can of bathroom spray deodorant. These can just make the trip a bid more pleasant.
Other Important Items
Always wear shoes, not sandals or flip flops when traveling. This will keep everyone's feet cleaner, safer and make any required walking more tolerable. It prepares everyone for that unexpected emergency where you may need to run for shelter or walk a great distance for rescue.
Include earplugs for everyone. These are handy to have when trying to sleep in an unfamiliar place. The sounds are always unique and may include unexpected, early morning garbage truck pick up noises outside.
Many times the air conditioning is difficult to get adjusted just right, or it is blowing directly on the nearest bed. Don't forget to take a set of Tuckright Blanket Suspenders® for each of the children. They are easy to attach and remove from beds as you travel. This way the kids will remain covered all night and you will also get a good night's rest.
Take a pillow and a blanket for each child. Whether in the car or plane, it is always wise to have an extra cover-up, especially when sleeping. If flying, it is also a good idea to have a sweater or light jacket when the cabin temperature is too low. The best idea is for everyone to dress in layers. This will accommodate most all circumstances.
All Important List
When planning for a trip have each family member compile a list of what they intend to take. Review this and weed out the unnecessary items. They should each take the list along and when leaving use it as a checklist that they are returning with everything they brought.
Having Done All, Relax & Enjoy
Check out this article for some additional ideas for making your holiday travels more enjoyable: How To Make Holiday Travel Less Stressful. 
How do you practice good health during the holidays? Share with us in the comments below!
Related Posts You Might Like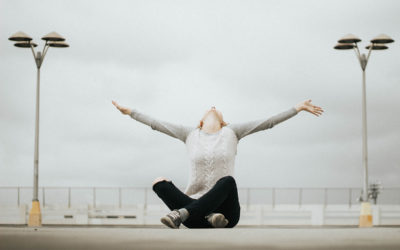 This time of year everyone gets a renewed focus on being thankful. What are we most thankful for as we consider that? Tuckright® is grateful that we live in the land of the free, because of the brave. The USA is the best place on earth for freedom to speak our mind...
read more