Supersized Small Business
a look into small business saturday
Small Business Saturday is November 25th. The objective is to encourage patronization of smaller businesses for numerous reasons. Many of the obvious reasons are that smaller businesses hire the majority of employees, provide many goods and services that larger organizations cannot. Small businesses are able to tailor customer service to unique needs and respond to changes more quickly than large, centralized corporations.
Long Roots of Small Businesses
However, the small business identity is like an iceberg. What you see is only its tip of the iceberg above the water line. Same is true with a small business. What you may see is the store front or the website. But behind that website face to the public, is a super-sized amount of support infrastructure employing hundreds of people in other small businesses. So, when you purchase goods and services from a small, online business, you are actually impacting many more people's lives than normally expected. Here the cliché that "less is more" is actually true.
Perfect Illustration
A great example of today's small, online business that has a supersized support structure is Tuckright® LLC. This decentralized, virtual business model takes advantage of economy of scale, utilizing specialists that can accomplish each task at the most economical cost. This is copied from Dell Computers, one of the original pioneers in this decentralized, virtual organization. Below is a listing of all the people that are involved in our US based, virtual, small, online business supplying Tuckright® Blanket Suspenders® to you, the ultimate consumer.
Accounting Practice to do business organization, bookkeeping and taxes
Law Firm needed to file Trade Mark registration
Bank for checks and credit card processing
Graphic Designer to develop logo and other graphic requirements
Photographer to create the videos and still photos for social media
Website Developer to create the website
Plug-In Software developers for order processing
Hosting Data Center for running website software
Computer Services support locally for business operations
Social Media Consultant for all social media activities
FaceBook advertising support staff
Clip & Elastic Component manufacturing
          Raw material suppliers
          Freight haulers to deliver to manufacturers
          Design engineers
          Plant engineers for production
          Machine operators
          Material movement workers
Shipment of Components for assembly
          FedEx employees
Contract Manufacturer for assembly
          Assemblers
          Packers
          Shipping clerk
          Delivery driver to distribution center
Distribution Center for order processing
          Shipping supplies from vendor
          Package insert printer
          Order processing worker
          Packaging employee
US Mail delivery to consumer
From this behind the scenes picture of a small online business, it is clear that many people are involved to bring a product to market from any small online business. Your support of small businesses will touch the lives of many people throughout the USA this season.
Many Not So Apparent Cases
Small businesses are sprouting up everywhere you look and in every industry. Most are niche players who are carving out a specialty in order to maximize the value they can deliver. Internet marketing has provided the window to the world to expose products and services to people who would have ordinarily not seen them. Many small businesses have only served their local regional area until the Internet was developed. Here are a few examples:
Shopping online is now the choice of most young consumers and is growing every year. It is convenient, fast and easy. The graphics today make product evaluation very thorough and the shipping methods are dependable. Your choice to purchase from a small online business will send dollars into all the small businesses list above and contribute to the economy in the USA beyond your best imaginations.
How are you supporting small business? Share with us in the comments below!
Related Posts You Might Like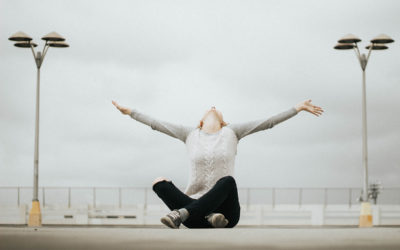 This time of year everyone gets a renewed focus on being thankful. What are we most thankful for as we consider that? Tuckright® is grateful that we live in the land of the free, because of the brave. The USA is the best place on earth for freedom to speak our mind...
read more