Spruce Up Your Space
How Colors Can Affect Your Sleep
University of Iowa Hawkeyes, Kinnick Stadium, has the opponent's locker room painted pink. This locker room color was the idea of legendary Iowa coach Hayden Fry.  Fry had a psychology degree and once read that the color pink has a calming effect on people. What a better way to begin a game than to have the competitor in a tranquil mood rather than fired up to win!
Can Color Help Children Sleep?
The same concept applies to children's bedrooms. Certain colors will be stimulating and others calming. Turns out the color blue is one of the most relaxing colors to use in a child's bedroom. The reason is the ganglion cell receptors in the retina of the eye relay information to the brain that controls the 24 hour circadian rhythm, which impacts how we feel physically and many other aspects of life.
Blue, the color of the sky and ocean, is associated with openness, peace, tranquility and calmness helping to reduce heart rate and in turn lower blood pressure. This results in a better night's sleep for your children. The net result is the color of their bedroom can affect children's sleep patterns as well as their consequent mood.
There are other colors that will have the same effect if blue is not you color of choice. Colors like grays, coral, beige, silver and neutrals also create a calming environment. Further, warm colors may be incorporated like a pale yellow that produces a cozy feeling and is very inviting to the room.  Shades of green, earth tones or soft, muted colors may also provide the same results. It is also best to use a flat paint rather than an eggshell since the egg shell reflects more light making it brighter.
Now here is another thought. Consider painting the ceiling a darker color rather than white. Use perhaps a light gray or a complementary color to the wall color. This will also be of help in getting your children to sleep with daylight savings time and also if they desire to nap in the afternoon.
By all means, do not make the mistake of painting the children's bedrooms bright colors. While this looks nice and is visually invigorating, it will tend to hype up the child and stimulate their energy at a time when you want them to be relaxed and calmed to prepare for resting.
Combine Bedroom Accent Colors for Influence
Here is a very good list of colors assembled by Ethan Green, author of No Sleepless Nights, of the impact of colors on human behavior:
Red:

Aggressive. Dangerous.

Typically stands out from all other colors.

Blue:

Trusting. Peaceful

. It is a relaxing, peaceful color, but it is also associated with coldness.

Yellow:

Friendly. Contented

. This is a mellow and generally positive color, but it can also be polarizing.

Green:

Calming. Opulent

. It is the color of nature and of money.

Purple:

Luxurious.

Darker shades can be elegant, lighter shades can conjure up images of nature, of spring and summer flowers.

Orange:

Energetic. Playful.

A contrasting color, it can be seen as uplifting, but also cheap.

Gray:

Plain. Boring.

A gloomy, depressing color devoid of life, but also formal and straight-edged.

Pink:

Youth. Young Love.

This is an innocent and feminine color, but one that can also trigger images of sweet candies.

Brown:

Dirty. Strong.

Brown conjures images of dirt and other unsavory things, but also of wood and leather.

Black:

Elegant. Unique.

Black is different, it's unusual, it's dark and it can be enigmatic.

White:

Clean. Cold.

A clinical color that may conjure images of hospitals, cleanliness and virtue.
What color have you chosen for your bedrooms? Share with us in the comments below!
Related Posts You Might Like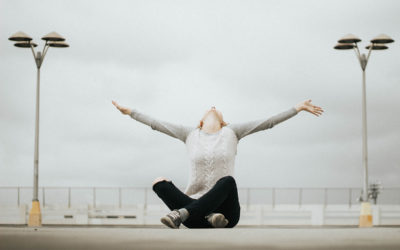 This time of year everyone gets a renewed focus on being thankful. What are we most thankful for as we consider that? Tuckright® is grateful that we live in the land of the free, because of the brave. The USA is the best place on earth for freedom to speak our mind...
read more